Watercolour Westport
Over the Labour Day Weekend in 2021, the Homesol Building Solutions team was at the grand unveiling of Canada's first Net-Zero community in Westport, Ontario. The community is called Watercolour Westport being built by Landark Homes. We have been working closely with Landark since even before ground broke on this first-of-its-kind community in Canada.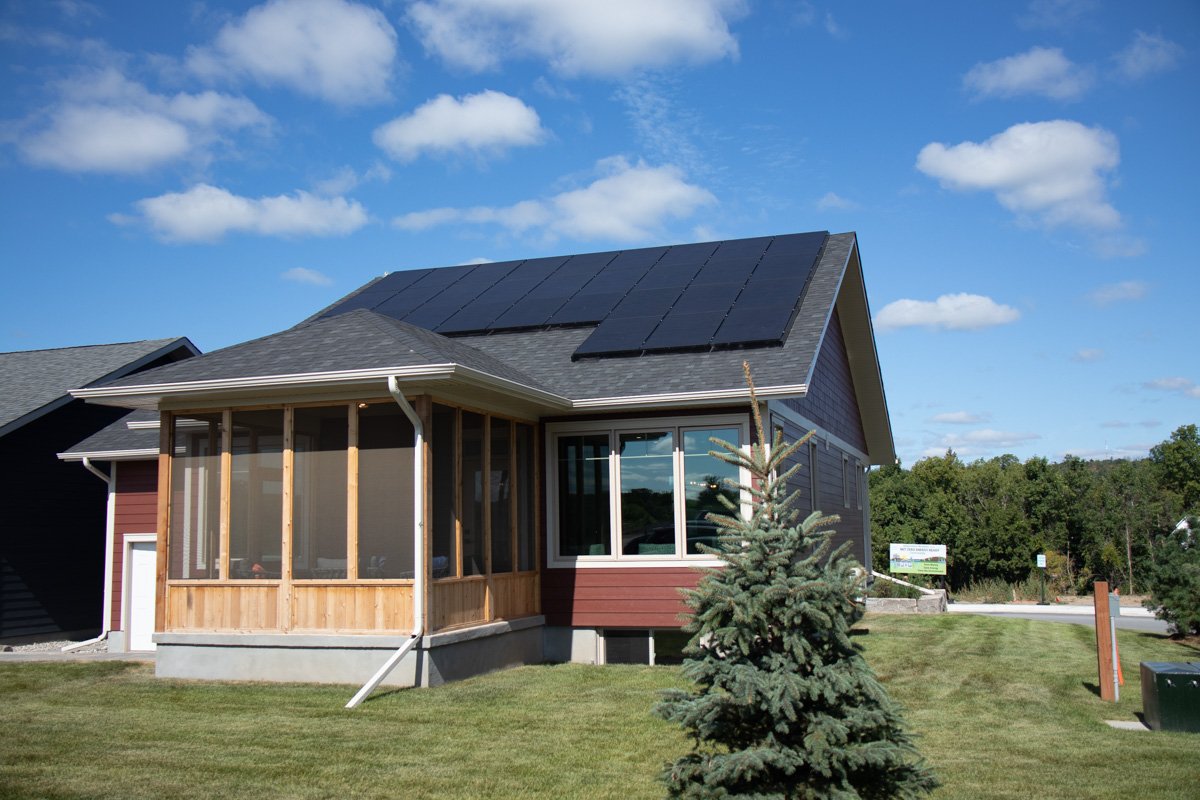 Homesol's Contribution
Homesol is Landark's net-zero energy advisor. We've been helping Landark since the inception of this community. We've been consulting with them on the performance aspects and the building science aspects of designing the house from insulation levels to airtightness details to mechanical specs.
We also performed the airtightness testing of the homes, and we do that in a couple of stages. We do that first at mid-construction, and when the house is being built and the air barriers complete. We'll come in and do an air test just to make sure that the airtightness target is being met before it gets covered up. If it's not being met, then we help find the leaks and suggest ways of sealing them.
Then we come back in at the final stage to do the final inspection to verify that all the mechanicals that were supposed to be installed are installed. And then we do another final air test. And that's what we put into the energy model for the label.