Saving Energy for Over 20 Years
Homesol Building Solutions delivers energy assessments, modelling, ratings, labels, and verified building energy solutions for residential new construction or retrofit projects in Ontario, British Columbia, Alberta, Nova Scotia, New Brunswick, Newfoundland, and Prince Edward Island.
When you hire Homesol, we save you energy and money, while helping you make buildings better, with higher market value. In return, we charge reasonable fees as your trusted energy advisors. We have standard pricing for most energy consulting, modelling and verification services, simply tell us what you need us to do for you and we'll tell you what it costs.
Servicing Canada Coast-to-Coast
Starting in Ottawa in 1999, Homesol Building Solutions now services six provinces.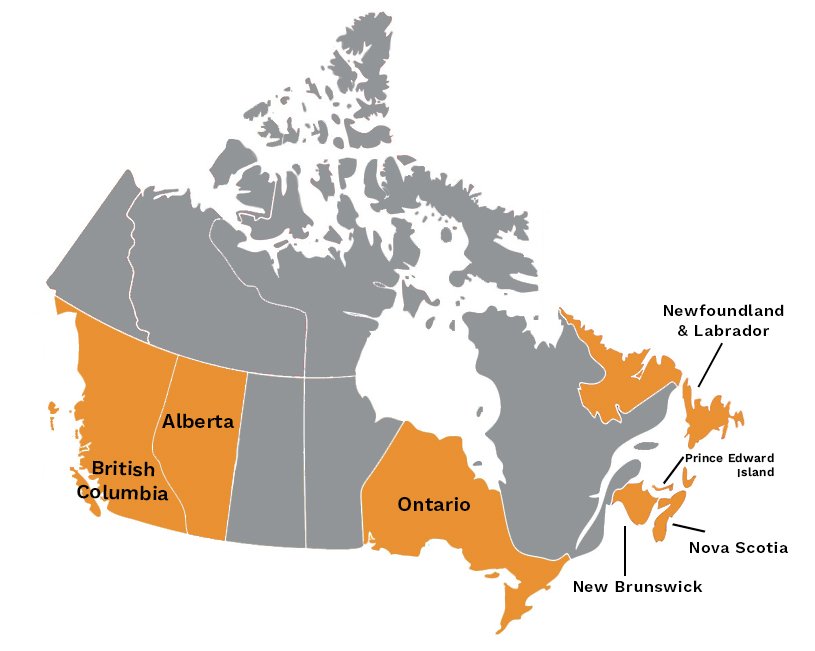 Our Team Across Canada
Meet Homesol's team who will help you prioritize comfort and reduce energy waste.
Our Customers Say
"I used Homesol twice now for a home energy assessment. The technicians were very helpful and thorough and provided some tips and tricks for saving on home energy costs."
"I just had my energy assessed and was very impressed by how courteous, professional and quick these guys were. I will recommend friends and family. I look forward to dealing with this company in the future."
"Over the past 5 years, I have referred Homesol to hundreds of homeowners and builders without a single complaint. Stephen is the most experienced Energy Advisor in the region and highly recommend their services."
"The advisors were thoughtful, polite and very professional. We were pleased with the experience. From the office, Debra was an invaluable facilitator."