Newfoundland & Labrador
Homesol Building Solutions now has Energy Advisors in Newfoundland and Labrador! Newfoundland is the latest province Homesol has expanded to, and now our services cover all the Atlantic provinces.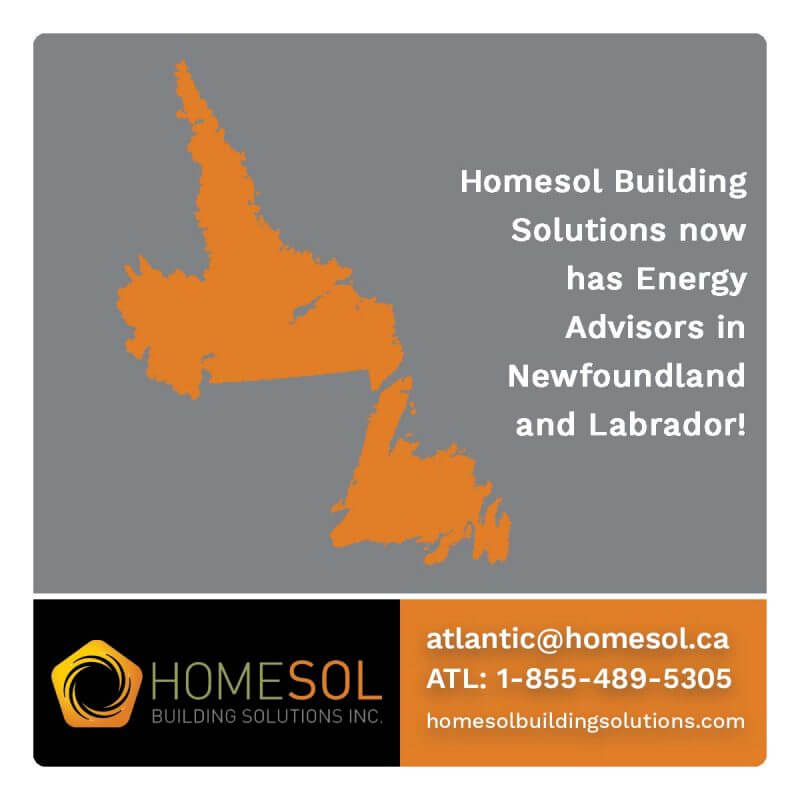 Homesol's Canada Expansion
Starting in Ottawa in 1999, since then we have expanded to cover all of Ontario, then New Brunswick, Nova Scotia, Prince Edward Island, and now Newfoundland and Labrador. As the demand for Energy Advisors surges across the country, Homesol will soon be a coast-to-coast proud Canadian business!
If you are interested in having an Energy Assessment completed for your home to make energy-efficient and environmentally upgrades, contact us today!