Mid-Construction Air-Tightness Testing
Homesol Building Solutions offers mid-construction air-tightness tests to builders looking to make more energy-efficient homes. Our mid-construction air-tests show builders where the air leaks are in their builds, so they can be properly sealed before the work covers them up leading to less energy waste.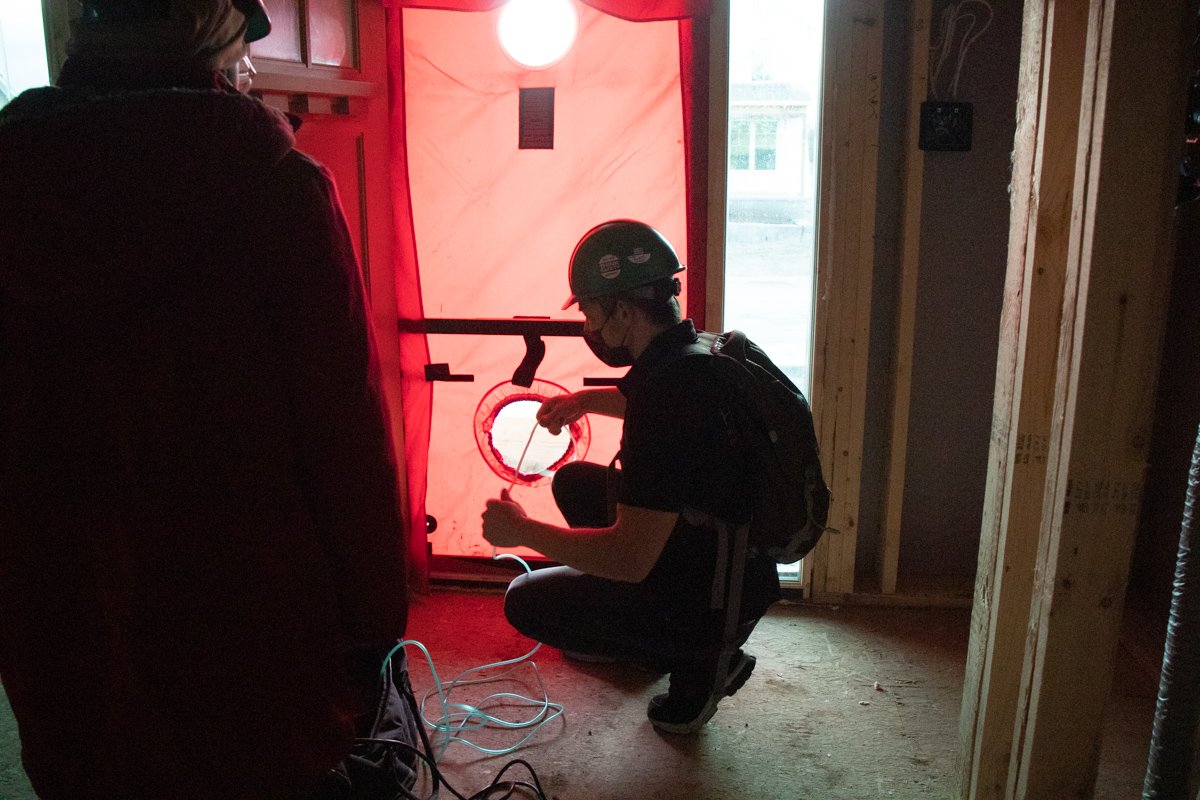 The Importance of a Mid-Construction Air-Test
The first requirement in conducting a mid-construction air-test, the house needs to be prepared. For a house to be prepared, the air barrier needs to be complete. Whatever the primary air barrier is, there could be multiple air barriers, but as long as one is complete, then we can come in to do a mid-construction test that will include the windows and doors needing to be installed prior to our test.
The mid-construction air-test is a great marker to make sure that the air barrier is as complete as possible at that point so that they can continue on in the process of construction, knowing that they're already achieving the air tightness target. And if they happen to not be, then we can go around looking for air leaks before they get covered up.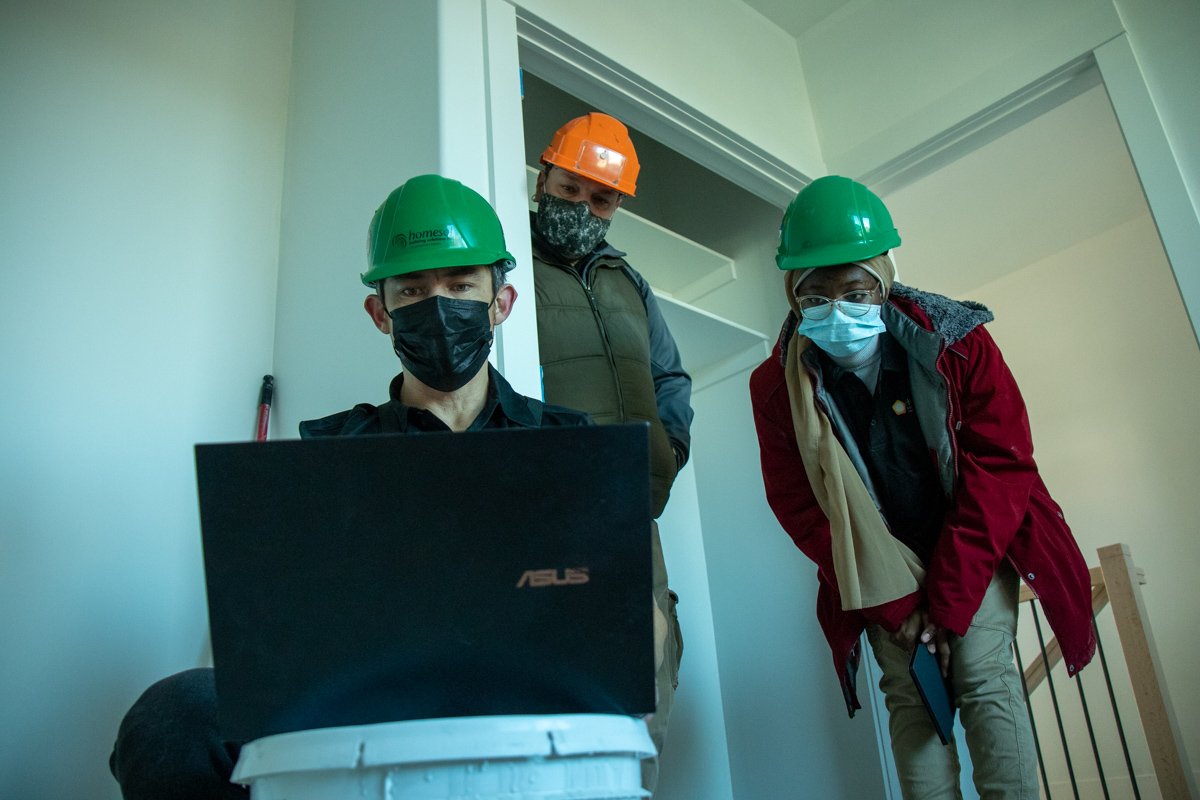 How the Test Works
So the process that happens with the mid-construction air-test is that we come in and we have to have power, that's a big one, which is not always the case in the during construction, in which case sometimes they'll bring over a portable generator. But as long as we have power, then we can run our fan and run our laptops. Then we set up the blower door. We make sure that all the windows and doors are closed. We spot check for other areas where the air barrier may not be complete, and then we run the test.
And when we finish the test, we can get a result to see if we need to look around for air leaks. And when we look around for air leaks at this time, the best method is to feel with our hands and use special infrared cameras in typical areas where we find air leaks, and then inform the builder on where they are so they can be sealed before construction can continue.
Interested in a mid-construction air-tightness test for your construction operation? Contact Homesol Building Solutions to get started!